Mr. Smarty Pants Screensaver

In honor of my 10 year anniversary in The Austin Chronicle (9/23/88-9/23/98), I created a screensaver that features factoids about famous world leaders, past and present.

Windows: Download and unzip mrpants.zip (946K), place the mrpants.scr file in your Windows directory, and let 'er rip.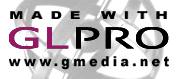 Macintosh: Download QuickTime Movie of my screensaver (940K). Then download a utility such as ScreenGear, which allows you to use any QuickTime Movie as a screensaver.